Clinical Nutrition Immersion Plus

This one-year program is for Master's level nutritionists (or those in their last year) looking to bridge the gap between education and clinical practice. You'll earn all 1,000 hours of supervised hours at BioLounge to qualify for the Clinical Nutrition Specialist Board Certification.

Ideal candidates

Nutrition and/or functional medicine graduate students, or graduates with a master's degree, who are planning to pursue their CNS certification.


CNS hours
You'll have the opportunity to earn all 1,000 CNS hours during this program.

What you'll learn

How to connect a health history with current symptoms and determine appropriate testing and/or treatment.
What your strengths and limitations are as a clinician so you can build a network to complement your care.

How to sharpen your skills as an investigative functional medicine provider to identify the underlying cause of your clients' symptoms.

How to apply the latest research, therapeutic tools and supplementation that have delivered results with our clients.
How to use and interpret laboratory testing results to determine root causes of symptoms and develop treatment strategies.
How to run a practice, including charting, clinical forms, HIPAA compliance, client communication, fee collection, client resources and questionnaires.
How to create treatment plans for real clients with guidance and supervision from your instructors.
How to brand and market your practice and develop your professional network.

How to build and modify protocols and tools to support positive outcomes for your clients.

How to apply your skills in client interactions to get better results with your clients and become more efficient and effective.

Schedule

Clinical Nutrition Immersion Program

You'll begin with our 3-month immersion program, which is made up of weekly modules that focus on different aspects of clinical nutrition. Each week includes 1-2 hours of video education, clinical observation, handouts and a live discussion on Mondays from 4-5:30 pm PST with your mentors and fellow learners (questions can submitted in advance and recordings are provided for those who cannot attend).
Month 1: View comprehensive initial consultations, lab reviews and follow up appointments. Learn how to interpret lab results and create resolution for your clients.

You will have access to a library of pre-recorded appointments with our clients. You will witness and gain a better understanding for how to set the foundation of your client relationship through an in-depth initial interaction, as well as identifying the most impactful next steps for your client. You will learn how to identify symptoms and connect them to the most valuable initial laboratory tests to prioritize for your clients. You'll also learn how to unpack and understand initial laboratory results. This will enable you to extrapolate information to help inform your treatment plan. You will receive access to some of our most valuable tools, including questionnaires, therapeutic plans and modifiable templates that will help guide your practice.
Month 2: Receive clinical tools for addressing digestive issues, gut health, inflammatory conditions, detoxification, hormone balance, liver health and environmental triggers.

We will explore clinical approaches for addressing the root cause of your clients' conditions. You will view pre-recorded appointments with our clients exhibiting profiles for these conditions. We will dive deeper into how to apply our functional medicine tools to address digestive issues, inflammation conditions, detoxification, and hormone balance. We will discuss matching your clients ongoing symptoms and presentation with additional testing tools to gather data. In addition, we will discuss how you interpret these tools to create a custom therapeutic plan for your client.

Month 3: Running a practice.

We will focus on how to create a practice that allows you to get client compliance and achieve faster results. We explore the benefits of creating relationships with other medical providers, building out a referral network, and the benefits of knowing your scope of practice. We will bring in our marketing team to show you additional tools for running a business, marketing your services, and building your brand or practice that aligns with your goals.
CNS Supervision

Over the remaining 9 months*, you'll attend weekly group supervision meetings on Mondays from 12-1 pm PST where you can earn up to 30 hours per week based on your client interactions. You'll also get private supervisor meetings and opportunities to shadow our client appointments.

Months 4-12: CNS Supervision with Megan Barnett, MS, CNS

Weekly meetings with Megan to discuss your current cases and get feedback and support.
6 private supervisor meetings (pre-scheduled at the beginning of the course)
12 shadow visits (virtual or in-clinic based on your location)
* There will be 3 breaks throughout the year: 2-week winter break, 2-week spring break and 4-week summer break.
Don't hesitate
Just starting out and don't have your own clients yet?
No problem! We'll share our cases and treatment plans to help you build your practice approach and give you outside work to earn additional hours.
Enroll today!
The Immersion Plus program combines our Immersion Program and CNS Supervision for only $4,600.
\Learnworlds\Codeneurons\Pages\ZoneRenderers\CourseCards
Looking for some guidance?

We remember the early days of our careers and the desire for support and reinforcement. "Imposter syndrome" and uncertainty around scope of practice are real. Find out how this mentorship can help your career.

Learn how we get results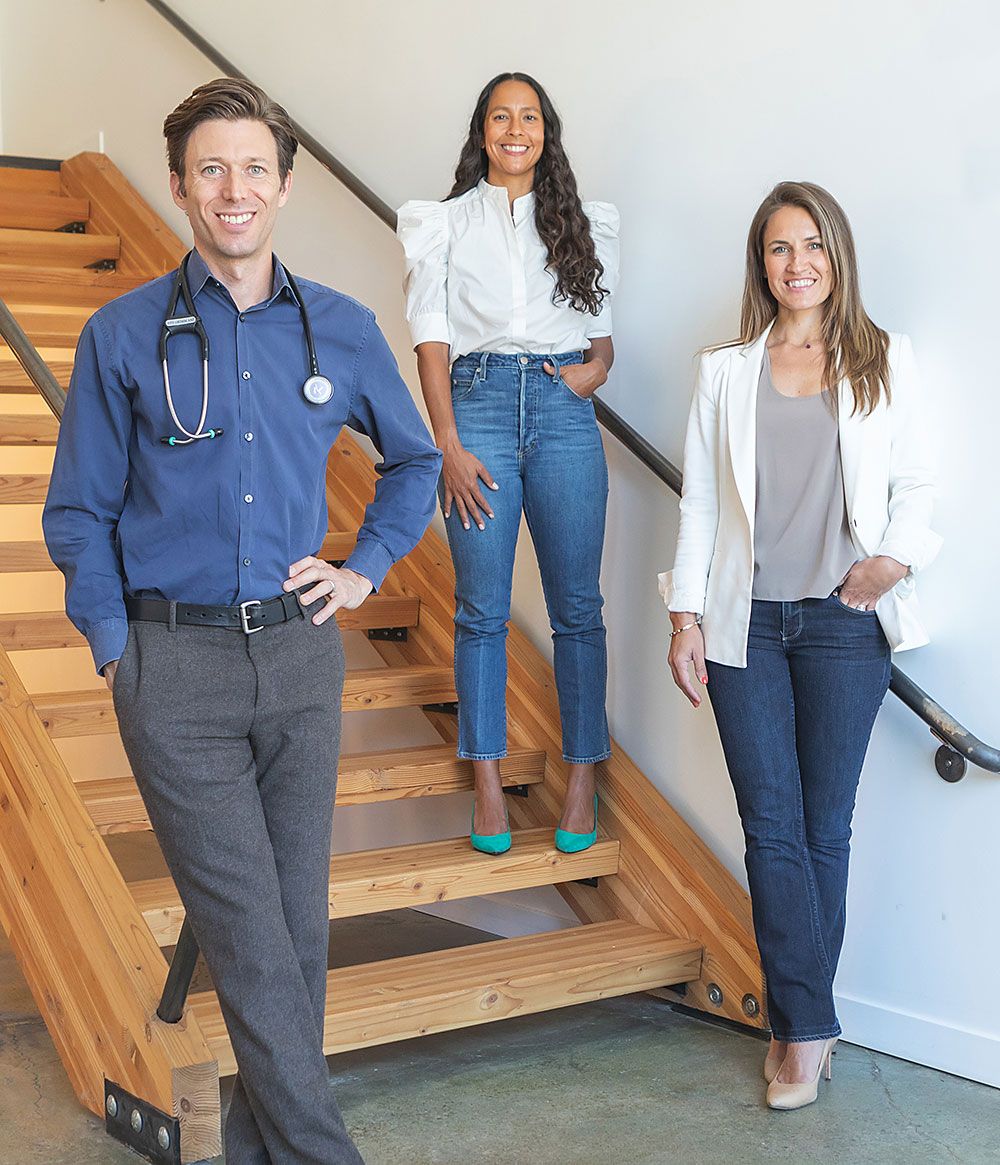 Sign up for BioLounge's Clinical Insider newsletter to receive bi-monthly content like client case studies with treatment protocols, interpretation of our favorite data points from lab results, and example appointments with our existing clients. You'll also have the opportunity to submit your clinical questions.

We want to invite you into our collaborative team so we can all achieve better outcomes for our clients. Sign up today!


Thank you for subscribing! You'll start receiving the newsletter every 2 weeks
Created with